Why Choose PeopleCert DevOps Certifications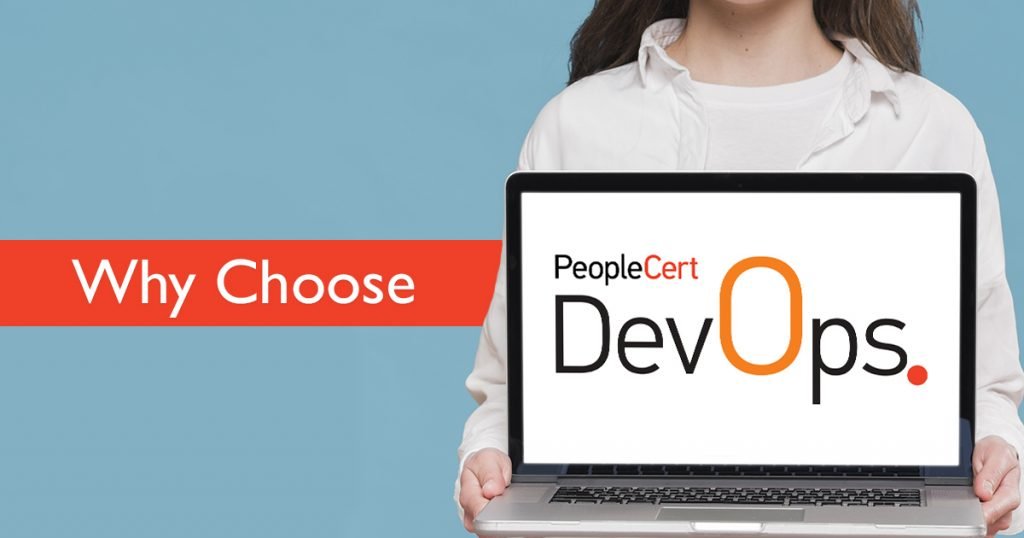 PeopleCert DevOps certifications are some of the newest DevOps certifications that demonstrate your skill and knowledge on the framework. As they're relatively new, you're probably wondering why you should consider choosing them to boost your career.
So, without further ado, here's a quick look at the 'what' and 'why' of these certifications.
What are the PeopleCert DevOps Certificates Available?
PeopleCert's DevOps credentials were introduced around November 2019. Through these certifications, professionals can prove their ability to work effectively in a DevOps environment.
The credentials further testify to your knowledge on managing technologies and tools, delivering business results, and leading teams.
Core Level: PeopleCert DevOps Fundamentals
DevOps Fundamentals is the first credential in PeopleCert's DevOps qualification scheme. It proves your ability to improve collaboration and communication, and your organization's workflow.
The certification further testifies to your knowledge on key concepts of DevOps, the framework's value, and other important concepts such as C.A.L.M.S. and continuous delivery. Moreover, it proves your grasp on the 15 practices of DevOps Agile project management and Scrum.
Advanced: PeopleCert DevOps Leadership
DevOps Leadership is designed specifically for DevOps team managers and those who wish to lead a shift to the framework. By earning this credential, you'll showcase your ability to manage a cultural shift while aligning to business value delivery.
The certification also testifies to numerous essential skills such as:
Creating a vision and strategy for DevOps transformation, and leading the organization through it
Influencing vital stakeholders
Leading cross-functional teams
Leading for continuous delivery, innovation, and a culture of continual improvement
Advanced: PeopleCert DevOps Engineering
PeopleCert plans to expand its qualification scheme with the DevOps Engineering credential. So far, all we know is that this certificate proves a professional's knowledge on using automation tools to support DevOps culture and practices.
Why PeopleCert DevOps Certificates are a Good Option
After going over the 'what', let's explain the 'why'. And this is the part you're probably most curious about since there are so many options available.
Reason 1) This is a PeopleCert Credential
Over the span of two decades, PeopleCert has established itself as a global leader in the assessment and certification of skills. It has even partnered with multi-national organizations and government bodies to help professional achieve their full potential through learning.
Therefore, rest assured that the certifications will prove your ability to apply DevOps in day-to-day work. Your employers will also appreciate how the credentials testify to your efficiency in daily performance and focus on both quality and value.
Reason 2) Results-Oriented Certificates
Like most PeopleCert credentials, the DevOps qualifications focus on ensuring professionals have the capabilities required to use DevOps to its fullest. You can check this yourself by going over the syllabi of all three modules.
Reason 3) Free Digital Badge
A digital badge showcases your professional accomplishments. You'll receive one after passing a DevOps certification exam and then easily use it online. This will definitely give your digital professional portfolio a boost.
Reason 4) General DevOps Knowledge
Let's be honest. Majority of the DevOps certifications available are offered by industry-recognized tool providers. So, while you do learn about the concepts, you'll be covering more materials related to the tools themselves.
If you wish to learn purely about DevOps without focusing on a specific tool, this set of certifications is one of the few you can pick from.
Ready to Become PeopleCert DevOps Certified?
Then we're here to help you!
LearningCert offers both DevOps Fundamentals and DevOps Leadership courses. Through these, our skilled instructors will help you understand the materials covered in the certification exam. You can check the pages of both for a detailed look at the syllabus as well as training options.
Need to train with others at work? No problem. Get in touch with our Training Advisors to discuss your corporate training needs. They're also a message away from answering any other questions you may have.
Good luck on getting certified!