Why Project Management Professionals are Getting PRINCE2 Certified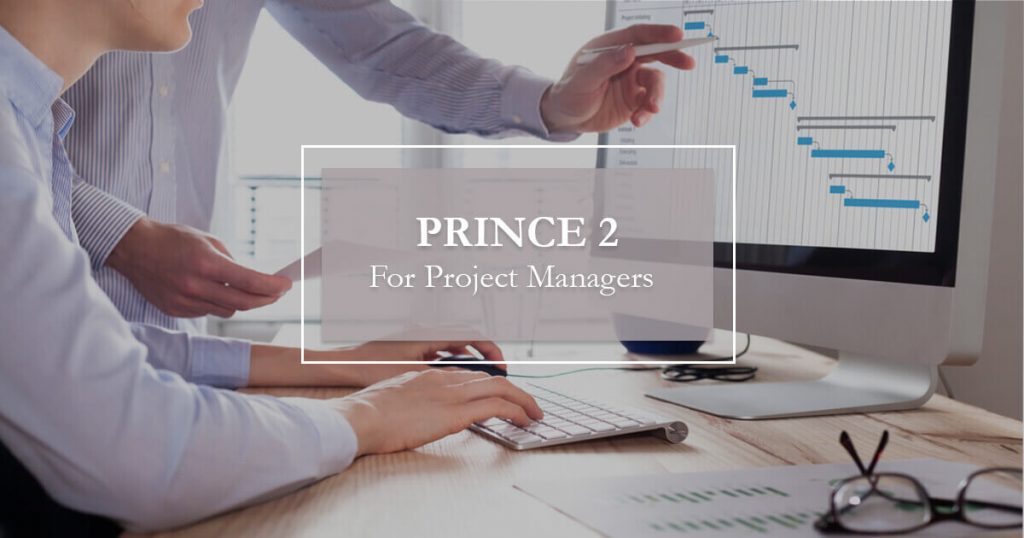 Effective project management ensures the delivery of organizational changes within an agreed time, agreed budget, with complete scope, and with high-quality results. 
This is certainly not an easy task. That is why Project Managers should possess excellent knowledge in three areas:
The technical side of project management:

Examples of technical aspects include how to plan a project or stage effectively, how and when to report, how to define roles and responsibilities, how to track project progress, etc.

The business domain knowledge:

For example, if the project is to transform treasury operations of a bank, the project manager must have good knowledge of treasury and banking. 

Communication and interpersonal skills:

Handling the team and other stakeholders is an extremely important aspect of any project. Good project managers must have excellent communication and interpersonal skills.
While the business domain knowledge and interpersonal skills are quite subjective, the technical side of project management can be mastered through internationally accredited training courses and certification schemes. Knowledgeable and certified project managers deliver much better value to their organizations and teams.
Being certified testifies to a practitioners' knowledge, skills, techniques, and ability to use the right set of techniques. It also proves a manager's desire and commitment to learn and improve their skill set. As organizations prefer continuous learners, your job prospects and career ahead are definitely great. 
Why PRINCE2 Certification is a Good Career Move
PRINCE2®, or Projects IN Controlled Environments, is one of the leading project management credentials which professionals can pursue. While it was initially most popular in the U.K., it is one of the most sought-after credentials worldwide. Currently, there are 1.5+ million PRINCE2® certified project managers in the world.
What is PRINCE2?
PRINCE2® is a well recognized and flexible METHOD which ensures the success of projects regardless of type or scale. It details principles, themes, processes, and techniques that should be adhered to for a project to be considered a successful PRINCE2® project. 
There are mainly two levels of the PRINCE2® certification scheme- 
PRINCE2® Foundation – The Foundation level delivers an introduction to the PRINCE2® principles, themes, and processes. Through these, practitioners further learn the basics of consistent project delivery methods, time, and resource management. The Foundation level also covers how to control risks and deliver problem-solving techniques where needed.
PRINCE2® Practitioner

– This is the advanced level of PRINCE 2, which tailors the project management professionals to deal with specific project management scenarios while appropriately addressing the needs and problems of it.
Benefits of PRINCE2
PRINCE2® has gained popularity over the years due to numerous benefits. The fact that the method has been reinvented and continually upgraded add to its appeal to project management practitioners. 
The method, not just a Knowledgebase

: PRINCE2 is a complete method with processes, templates and techniques. Unlike other certifications which offer knowledgebase only, PRINCE2 provides a complete solution to corporate project managers.

Wider Recognition –

Globally, there are more than 1.5 million PRINCE2® certified professionals located across 220 countries. Moreover, the certification has been adapted for several industries in addition to IT. 

Common Language –

PRINCE2® creates common vocabulary which allows practitioners to better communicate with one another. 

Flexibility –

The method provides generic best practices. As a result, PRINCE2® projects are flexible and don't require a specific company size or delivery mode. 

Integrates the Factor of Uncertainty –

PRINCE2® is designed for tough times. The method's focus on lessons learned, planning, and tolerance can be very helpful. Moreover, continued business justification and risk management enable organizations to initiate and manage projects during economic downturns. 
How PRINCE2 Makes You a Great Project Manager
In addition to the benefits above, PRINCE2® offers project managers several advantages which can further boost their career. 
High Quality and Timely Delivery –

PRINCE2®'s project by stage methodology is preferred by organizations. It helps achieve the greater results by ensuring a controlled process with a defined lifecycle. This is especially beneficial for large projects as the method simplifies managing them. As a result, project managers can deliver a higher quality of services on time.  

Better Collaboration –

PRINCE2® allows you to further save time as it sets a common approach and language. By understanding the same language, commitment from every single resource of the project team is guaranteed. 

Improved Project Delivery –

PRINCE2® certified professionals reassess the business justification regularly and continually throughout the project's lifecycle. As a result, they can ensure a project is aligned with the expected outcomes of all stakeholders. 

Added Accountability –

PRINCE 2 ensures accountability, authority, and clear lines of delegation as it sets detailed guidelines of roles and responsibilities. With a clear structure, your focus will be mainly on your work. 
By adding these benefits to every project you hand, rest assured of a successful lucrative career. Which brings us to the next section of this guide. 
Project Management Jobs You Can Aim For 
With a PRINCE2® certification, you can aim for a long, successful career as a project manager. As this certification doesn't require project management experience like others, you can become certified while you're still an assistant project manager or associate project manager.
As you prove your excellence, your employer may offer you the opportunity to work as a business project manager or IT project manager. The responsibilities entrusted to you will depend on your prior industry experience. 
Becoming a senior project manager is the next step in your project management career. This job role is granted after spending 8-10 years in this field. From there, you can always move on to a senior role in risk management or apply to become a security officer, product manager, or project coordinator. 
PRINCE2 or PMP – That is the Question 
If you've done your research, you probably know about Project Management Professional (PMP)®. Like PRINCE2®, PMP® is one of the top certifications for project management. However, you should know that both are quite different.
In addition to differences in place of origin and who controls the certifications, here are the top main differences between PRINCE2® and PMI. 
PRINCE2® is a defined method whereas PMP® is a knowledge-based standard. 

PRINCE2® evolved based on the best practices in projects. Meanwhile, PMP® is descriptive and based on knowledge areas. 

PRINCE2® comprises principles, themes, and processes. PMP® is structured according to the 10 Knowledge areas, each of which offers specific project management knowledge. 

PRINCE2® defines all the roles within a project, but PMP® only focuses on the role of a project manager. 

PRINCE2®'s initial Foundation certification doesn't have eligibility criteria. PMP® is designed for practitioners with 3-5 years of project management experience depending on an academic level. 
Take into consideration these differences to make the right certification choice. 
Want to Become PRINCE2 Certified?
Your journey to PRINCE2® certification begins with the PRINCE2® Foundation credential. You can train with accredited industry experts here at LearningCert to get the knowledge and skills you need for your career and to ace the certification exam. So, register for an upcoming virtual instructor-led class or get the self-paced course right away.